Industrial Demolition
For industrial demolition projects,Jackson Demolition Services secures the integrity of the structure and the surrounding structures so that is is not compromised. We make sure to control the amount of debris and dust. All remaining post demolished areas that are exposed are smooth and no over cut corners.
Scheduling and Deadlines
During the demo of any project, the schedule is a major part of the operation, not only are we safe, but we always get the job done on time and usually before the deadline!
Service Brochure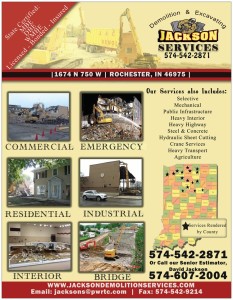 An overview of our demolition services from commercial, emergency, residential, industrial, interior and bridge work.